This is the part in which our friends can find information about ANTHANASSA's special Greek garden services for garden construction or garden maintenance.
In this section of ANTHANASSA's website one may find all the new and special garden services provided by the firm.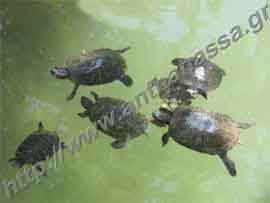 Thanks to these services ANTHANASSA can offer, among other things, landscaping advices or suggest gardening tips concerning garden maintenance and any landscape design which is the cornerstone not only of a Greek garden, but of every landscaped private garden. Such actions are the solid proof of ANTHANASSA's determination not only to support its numerous sincere friends, but as a pioneer in the field of Greek landscaping to establish the roots of an unprecedented creative horizon. Furthermore, it is firm's will to provide special gardening services such as garden construction and maintenance, working in close collaboration with its clients and friends in order to reduce the cost of these services.
ANTHANASSA offers these services only to owners of private gardens in Greece.
Special landscaping services and garden services for all the friends of ANTHANASSA:
A new service of ANTHANASSA regarding Greek gardens that helps the firm to group gardens of our friends as a solid proof of our efforts to achieve low cost garden maintenance for small gardens in Athens and in the region of Attica.
ANTHANASSA's office of consulting services for landscaping advices and gardening tips regarding landscaping architecture, garden maintenance, garden construction and irrigation with brand new garden ideas based upon firm's mentality for landscape creation.
Gardens ARTICLES
URGENT for gardens
Search gardens info
Special landscaping
Microscope photos
Gardening works
Jobs offers
Website ID
Version 4.0.0, under Laws of Hellenic Republic for intellectual property and all relevant issues. 2009 until today ©ANTHANASSA (trademarks), all rights reserved.
Website development – Infosphere