With this section ANTHANASSA reveals the mentality regarding landscaping services for Greek gardens. This identity characterizes the creativity and guarantees the quality of construction, garden creation, garden maintenance and irrigation systems.
ANTHANASSA's assets are the passion and irripressible desire of its people for understanding the extraordinary life of plants as a result of our great respect for their eternal and unconditional contribution to planet's life. Thanks to Plant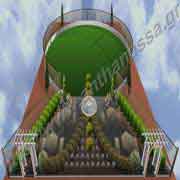 Kingdom all the living organisms on Earth can evolve and continue to their path of destiny. It is ANTHANASSA's strong belief that countless years of natural evolution and the modern human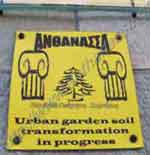 artificial environment can coexist in harmony within urban landscape. As a passionate creator with years of experience in the field of private garden construction, ANTHANASSA is a Greek pioneer in landscaping services because our efforts mainly focus in converting Nature and artificial environment of urban areas into a unified link of creation's chain. Agricultural experience and the equivalent knowledge support dynamic activities regarding landscaping services, garden creation, garden maintenance and garden irrigation which focus on implementing and maintaining private Greek gardens and also on creating green areas which are designed according to designing standards such as Ancient Greek, Anglo-Saxon and French landscape principles.
The garden which is born based on garden architecture and landscaping is not just a product. It is a personal private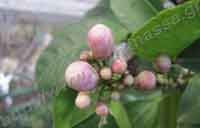 vessel in order to directly contact natural environment and beauty of the earth, while it also improves personal well-being and can be the center of social or business interactions. According to ANTHANASSA's landscaping principles and profile, during the garden creation process, plants are holding the principal role. It should be kept in mind that plants are living systems and are experiencing constant changes and there are many difficulties for them to overcome. Due to these facts, a garden demands lifetime commitment by its owner. Thus, ANTHANASSA is addressing to everybody who consciously seeks a special relationship with green and possess gardens especially in the region of Attica. The relationship that is aimed to be cultivated is personal and long-lasting, as the effective maintenance of gardens is a never ending procedure which should be established on mutual trust, frequent communication and honesty.
Creating or maintaining viable gardens on behalf of ANTHANASSA's clients demands a high level of knowledge, a lot of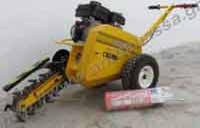 persistence, hard physical work and a considerable amount of working time. In order to achieve the maximum possible credibility, all the necessary tasks are executed by a certain experienced, independent professional, head of ANTHANASSA, who undertakes with his own powers the required garden and irrigation studies (in order to produce the designs), as well as the resulting activities, taking into account the microclimatic conditions and all the other appropriate factors. For security reasons, ANTHANASSA's policy is to never maintain or publish photos or real data of gardens and infrastractures (only abstract 3D eikones are stored and used). It has to be noted that all the tasks concerning garden architecture and garden creation, landscaping and maintenance are in accordance with the security standard as described by the equivalent legislation. All the materials used are carefully utilized and optimized according to the instructions issued by their manufacturers and standardization organizations especially in United States of America (USA) and Europe.
ANTHANASSA's activities bring in beneficial results in terms of pure natural beauty, improvement of mood, increase of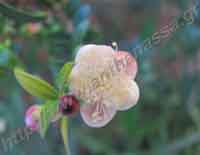 real estate value, or even possibly increase of company's revenue. ANTHANASSA does not focus on lifeless materials, but on plants. After all, plants are the cornerstone of creation and shape gardens which have a prospect of a long term life. It aims at gardens closely related to nature, free from fancy materials which frequently exist to temporarily hide structural inefficiencies. Every single construction inside a garden serves and supports the living plants. Finally, the real value of ANTHANASSA's creations, as well as its credibility, is constantly proved by the beauty and viability of its gardens.